Most sellers know that there are dead seasons for the housing. Anytime between November and February is typically considered at best, the slow season. There are many buyers on the market, so very few houses get sold during this time. Unless of course, you're selling a property with seasonal value. For instance, a holiday home in a winter wonderland? Even then, though, people are wary about buying during this time of year. The ultimate time to put your house on the market is in the spring. This gives you the build up to summer and the best months of the year to sell your home. If there are any problems, it gives you time to fix them before the dead season arrives.
Of course, it's not just about the time of year. It could be a bad time for the market as well. Selling a home right now would not be the best idea, and we're not talking about the approach of Autumn. We refer to the Economic Fallout of Brexit. It has caused house prices to fall to the floor. Therefore, it's a bad time for sellers unless you're willing to sell your home for a lot less than it's worth.
Local economic factors might also have a part to play. You may want to carefully examine home prices in your area before you put your house up for sale. You can do this, by checking an estate agent site for sale stats. For instance, you can see here about Taylors that they offer a wide view of the market. You'll get a good understanding of prices and where your house would fall on the market. If home prices have dropped lately in your area, don't sell.
Bad Representation
Since we're talking about estate agents, it's worth pulling a little harder on this thread. First, it's important to realise that not all estate agents offer an equal service. Some will only promote your home online. Others will use a mixture of on and offline marketing techniques to get your home interest from a wide audience. You need to think carefully about which estate agent you use to represent your property. First, don't forget that many estate agents don't need your home to sell to make a profit. Instead, they get their money as soon as you buy their services. On the other hand, this doesn't mean they can't be trusted to provide you with great representation. They have to maintain their reputation on the market, and that means delivering a high-quality service.
It's worth looking at the most popular estate agents in your area. You should choose one that you know has sold a home similar to yours successfully. It only makes sense because chances are, they already have interested buyers. There will have been homebuyers that lost out on the sale of that property. They might then be interested in buying yours.
The debate between on and offline marketing is always an interesting one. Many home sellers assume that once the house is online, hits and clicks will do the rest. Unfortunately, there are many cases when views online don't translate into offers. That's why you may want to look for an agency offering offline marketing. Particularly, if your home is in an area that could be considered a niche market. A home far away from the nearest city could be an example of this type of property.
Ready For Sale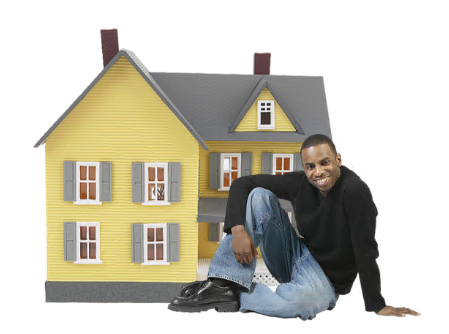 This is a question that you need to ask before you even consider putting your home on the market. Is the house ready for sale? A house is ready for sale if it doesn't have any major problems. Issues like damp or bad electrics are two of the reasons houses don't sell. Fix these before you even consider putting it up for sale. An estate agent will almost certainly offer you the same advice.
It needs to look fantastic as well. Remember, on the housing market, first impressions count for a lot. If the house doesn't look stunning, home buyers won't be interested. You'll have a lot of competition, and you need to rise above it.
The final factor to consider is the price. There have been a lot of homes that haven't sold because the asking price is just far too high. When assessing what price to ask for, take the advice of your estate agents. Don't highball the price because you won't get the desired outcome. People will simply dismiss your property as being outside of their budget range. As well as this, the higher the asking price, the greater the competition will be. You'll be up against sellers that have put a lot of work into renovating their property. You might come up short when your property is compared to these sellers.
If you are aware of these issues, you will avoid the home selling nightmare. There's no reason for your home to be on the market for over a year if you take the right steps before entering the market.