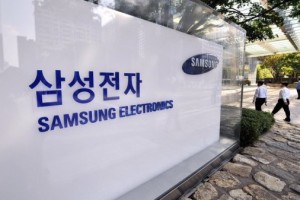 Samsung will repurchase shares for 1.6 billion EUR in widespread large-scale action. The company took such action in intend to support the declining price of its shares. The company will repurchase its own ordinary shares for 1.42 billion EUR and preferred shares for 170 million EUR, announced officially Samsung Electronics. This is the first redemption of shares of more than 7 years, for which purpose the group will spend part of their huge cash reserves, which amounted to the equivalent of 43 billion EUR. The measure aims to support the share price, and part of the cash will be returned to shareholders, said in a statement Wednesday. Since the beginning of the year Samsung's shares have lost 12% of its value. The analysts and shareholders have long called conglomerate to increase dividends and to take steps to buy back shares.
The dividends of Samsung are about two times lower compared to the competitors from Intel and Taiwan Semiconductor Manufacturing. Meanwhile it became clear that the conglomerate intends to sell some of their holdings in the chemical and defense industries. Samsung Electronics Co, Samsung C&T Corp and the four subsidiaries will sell its stake in Samsung Techwin Co and Samsung General Chemicals Co for 761 billion won (687.98 million USD) to the South Korean conglomerate Hanwha Group. The sale will be completed in the first half of 2015.
For several months now, however, Samsung's business does not develop as well. In the Q3 2014 the revenues declined by 60%, which forced the share of the smartphone market worldwide to decrease too. The analysts believe that Samsung will difficult retain its leadership position because of fierce price competition from Chinese technology companies. For the mobile business of the company, which contributes to more than 60% of total revenue, is coming difficult times according to many analysts.
Currently, Samsung is preparing for generational change at the head of the concern, after 72-year-old chairman Lee Kun-Hee was in the hospital because of a heart attack in May. After assuming control based in Suwon, South Korea concern in 1987, Lee made it the largest producer of smartphones, TVs and memory chips in the world, while turned into the richest man in South Korea.