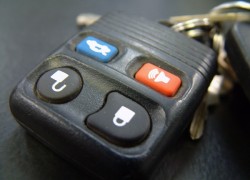 Car sales in the United States jumped 5% in February when compared to the same month in 2014 as the sudden drop in gas prices has carried over to purchases of new vehicles for many Americans.  While the percentage increased over February 2014, many automakers did report sales that were lower than expected for the month.
Strong for February 2015 were sales of light duty trucks and SUV's which experts say is directly tied to the lower gas prices seen in the past two months.  Buyers have been purchasing much larger vehicles including trucks and sport utility vehicles which has taken the automotive industry by surprise.  Strong sales in these areas had not been seen since 2010 as gas prices had almost doubled in that time.
Analysts predict the trend of consumers purchasing larger vehicles will continue as many families long for additional space for children or pets which sometimes can be an issue in the standard four door family car.  With lower gas prices, many Americans are moving towards these larger vehicles but experts warn this could be a mistake as the average loan period is five years.  Experts predict gas prices to spike upward in 2015 and return to the mid $3 if not higher which would put many consumers in a difficult position with a auto payment and higher gas bill on a larger vehicle.  The combination might cause the owner to either trade in the large vehicle at a loss or even forfeit it due to being unable to afford the fuel as well as the monthly payment.
At Ford, overall sales declined in February but were up from February 2014.  The lower sales were reportedly due to reduction in passenger car purchases.  Also factoring in was the introduction of the new Ford F-150 truck made with an aluminum body which has added a new element to the marketplace.  SUV sales at General Motors skyrocketed with huge demand reported for the high-end Cadillac Escalade SUV as well as the GMC Yukon.
While gas prices have been lower today than in several years, the average price of a vehicle has increased to about $33,000.  The increased average pricing has helps the manufacturer as it allows them to maximize profits which is their ultimate goal in business.