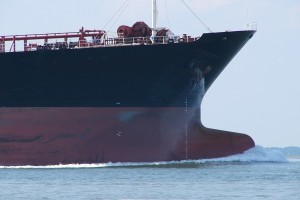 Goods exported in 26 U.S. states during 2014 showed record setting levels over 2013 statistics as announced by U.S. Secretary of Commerce Penny Pritzker.  Eight states grew in merchandise exports over their 2013 numbers as well.  In total, all of the exports from the United States set another record in 2014 for the fifth year in a row with reports indicating a total of $2.35 trillion.
With these impressive numbers, nine states had exports higher than 10% over 2013 figures.  Leading the states was Hawaii which recorded growth of 143 percent over 2013 for goods shipped to other countries last year.  Exports of goods from the U.S. has grown every year since 2009.
The 26 states hitting new record exports in 2014 include:
Texas ($289.0 billion);
California ($174.1 billion);
Washington ($90.6 billion);
Illinois ($68.2 billion);
Louisiana ($65.1 billion);
Ohio ($52.1 billion);
Georgia ($39.4 billion);
Indiana ($35.5 billion);
Tennessee ($33.0 billion);
North Carolina ($31.3 billion);
South Carolina ($29.7 billion);
Kentucky ($27.5 billion);
Wisconsin ($23.4 billion);
Minnesota ($21.4 billion);
Arizona ($21.1 billion);
Oregon ($20.9 billion);
Virginia ($19.2 billion);
Iowa ($15.1 billion);
Maryland ($12.2 billion);
Nebraska ($7.9 billion);
North Dakota ($5.3 billion);
New Hampshire ($4.4 billion);
New Mexico ($3.8 billion);
Rhode Island ($2.4 billion);
Wyoming ($1.8 billion); and
Hawaii ($1.5 billion).
President Obama is aiding this growth by announcing a new program titled "Made in Rural America" which will help small rural businesses better find information about exporting as well as offering assistance to those companies that request help.  These federal resources will help the smaller, rural businesses find new markets for products both in the U.S. as well as overseas.  Included in this program are ways for these businesses to meet buyers from foreign nations as well as assist rural businesses to attend international trade shows in order to bring new business opportunities.  Other highlights of the new Obama initiative are forming relationships with the U.S. Postal Service as well as community bank  relationship building.
"Exports are critical to economic growth and job creation in communities across the country," said Secretary Pritzker. "With 95 percent of the world's consumers living outside the United States, opening more markets to 'Made in America' goods and services is fundamental to our nation's competitiveness, job creation, and the economic security of our families."