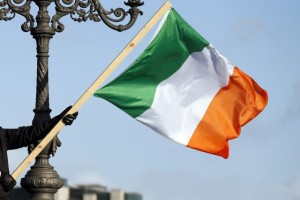 Ireland will insist that any new or modified agreement achieved by Greece, also applies to them. It said the Irish Minister for Agriculture Simon Coven. The Greek Prime Minister Alexis Tsipras rejected the idea of an extension of the rescue package for Greece. He met with European premiere in Brussels this week. Instead of an extension of the program, which expires on 28th February 2015, Tsipras reiterated its call for the program to the country relies to June. Then you can achieve a long-term agreement on the debt. He expressed confidence that such an agreement can be reached between Greece and its international lenders.
Coven said the same rules should apply to Greece as well as all other countries of the European Union.
"We encourage Greece to do the same thing as Ireland did. This is to restructure and change the way in which the debt is paid, in order to reduce its weight", said Coven. "Ireland and other European countries will be looking for ways to help Greece to do so, but we need to ensure that the same rules apply to Greece and to all others. If there is anything else to offer to Greece, then Ireland is ready to consider it, but we will insist that any new or improved deal apply to Ireland and Greece".
Coven told Radio One, that Ireland has shown that there are ways how to dramatically reduce the burden of debt. Eurogroup finance ministers, including the Irish Minister Michael Noone will meet in Brussels on Wednesday. The special meeting will be attended by Greek Finance Minister Yanis Varoufakis. The meeting of leaders of the European Union is scheduled for Thursday, as expected, it will also be dominated by the theme of Greece. About 80% of the Greek debt to state creditors, mainly other Eurozone countries. Therefore member states such as Ireland probably will not support any debt cut.