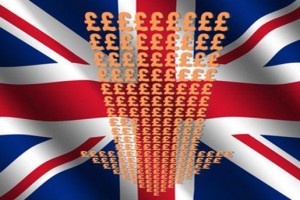 British retail sales sharply dropped in February, as their volume reached its lowest level since November 2013. The key reason for this weaker sales of food, showed a study published on Monday. The volume of retail sales and orders disappointed in February, but shopkeepers are still optimistic that they will increase in March. This new study shows the Confederation of British Industry (CBI).
In its monthly distributive trades survey for CBI notes that poor sales of food and department stores led the monthly balance of sales to fall to +1% to +39% last month and well below expectations.
"After a strong start of the year traders were disappointed by the unexpected loss of sales growth. Mostly continued strong reduction of prices in the food sector seems interfere with activity. Looking forward, the outlook for the sector, with retail sales is relatively positive, the increase in household income due to slowing inflation will most likely continue to encourage spending. However, research shows that overall trading conditions remain challenging", said the CBI report.
CBI survey is the first look at the data for the sector in February. Official data will be published in March.