US Stocks of Crude Oil Grows Sharply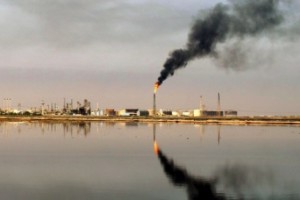 Common US stocks of crude oil grew reaching 425.6 million barrels last week, climbing nearly 80-year high. This is another signal that commodity prices will remain low amid global oversupply. The US WTI crude oil fell sharply on Friday, although the data showed that production platforms in the US fell for another week. The rate of decline, however, was lower than previously projected. The crude oil with April delivery dropped with 1.97% to close the week at 50.81 USD per barrel. Weekly traded in New York futures sank with 5.33%, taking into account its first weekly loss in the last month.
Research group Baker Hughes said Friday that the number of production platforms in the US declined by only 37 in the past week - the smallest weekly decline this year, compared with a fall of 84 platforms in the previous week. The number of rigs for production in the United States now stands at 1019, which is the lowest level since August 2011 volume fell in 16 of the past 19 weeks, after hitting a record high of 1609 in mid-October.
Meanwhile London Brent with delivery in April fell slightly by 0.02% to 60.22 USD per barrel in late trading. The cost of the April contracts slid with 2.11% for the week ending the three consecutive weeks of growth. Although weekly loss Brent rose by over 11% in February, after some investors bet the negative end of the series, which began in mid-2014. Thus the spread between raw material traded in London and WTI reached 9.41 USD per barrel at the end of trading on Friday compared to 8.74 USD the previous week.
The crude oil prices have fallen sharply in recent months, after OPEC resisted calls to reduce production and the US started to gain the fastest pace in more than three decades, creating a glut of global supplies.