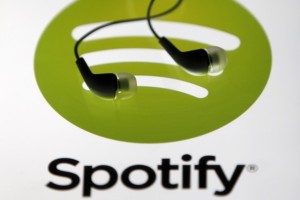 Music streaming service Spotify got 2.5 million new subscribers who pay for its services, and total 10 million subscribers in the last two months of 2014. This is despite increasing competition and criticism from the stars to the service. Spotify announced that at the end of 2014 had a total of 60 million active users, 15 million of them using the paid service, who pay a monthly fee of 10 USD.The growth of the company market stake and customers is with 40% compared to 40 million active users in May last year.
Spotify has its own business model that combines paid and free service. It was in the center of the discontent of the musicians on remuneration paid to their company. Last year, Spotify published detailed information about the way in which remuneration is paid to appease the angry artists, but many of them continue the angry communication. Taylow Swift decided to withdraw her catalogue from the music service. Eventually her album "1989" proved to be the best-selling 2014 with 3.66 million copies sold. In turn Spotify continually defend its business model and argues that the expansion will grow and remuneration of performers. In the blog post that the company made in November, the CEO of the company Daniel Ek said that the business model of Spotify e essential for its growth.
Music streaming fast becoming the number one choice for users who want to listen to music. Streaming reported 54% growth from 106 billion listened songs in 2013 to 164 billion songs listened in 2014. The paid music downloads even declined by 12% last year. In 2013 downloaded songs were 1.2 billion, while in 2014 - 1.1 billion.