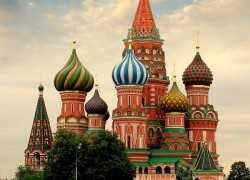 The recent assassination of Russian Deputy Prime Minister Boris Nemtsov has sent waves through the Russian landscape after the leader was gunned down in a shooting near his home. Nemtsov had been on a radio program in Moscow pleading with Russians to protest current Russian President Vladimir Putin and his policies. Nemtsov had planned on attending a rally tomorrow as well a spring event where people would gather demonstrating about the decline of the economy in Russia.
Nemtsov had left the radio program on Friday with is girlfriend Anna Duritskaya. The couple had dinner and walked in the famous Red Square area. News reports indicate that a vehicle pulled up next to the couple as they walked. Up to eight shots were fired at the leader with four hitting him. Nemtsov died in the streets near his home with his girlfriend unharmed in the brazen shooting.
A memorial march is planned for next week which will travel through several major spots in Moscow starting at the Kitaygorodskiy pr-d to Moskvoretskaya embankment and ending at the Malyy Moskvoretskiy bridge. Organizers have stated the march will begin at 3 P.M. Moscow time.
With Nemtsov lost to violence, many Russians are wondering who will take over the role leading the opposition party towards economic goals in the country. Nemtsov had recently stated that Russia was in a recession with 10% inflation seen in Russia with a devaluation of the country's currency the Ruble. Nemtsov also was concerned that the country relied too much on oil and needed to diversify sources for energy besides oil.