Gold futures fell with 1.43%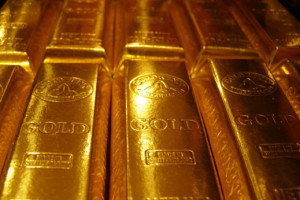 Gold futures fell with 1.43% on Friday, closing the week at 1,190.40 USD per ounce. The asset with February delivery however rose by 1.25% compared to a week earlier due to global volatility due to the situation on the oil markets. The price of gold remained under pressure on Friday after another dose of upbeat news from the US. Despite the positive statistics on the labor market the yellow metal reported a rise of over 1% last week after a strong session on Monday. The report of the United States Department of Labor showed that the US economy added 321,000 new jobs in November - far more than the estimated 225,000. The growth was the most significant of nearly three years.
The October data were revised up to 243,000 from the previously submitted 214,000, and the unemployment rate remained unchanged at 6-year low of 5.8%. The successive positive data underlined the view that strengthening economic recovery may lead the Federal Reserve to raise interest rates earlier than expected by the markets. The dollar index ICE, which measures the strength of the greenback against a basket of six major currencies, reaching a peak of 89.50 points - the highest level since March 2009, and ended the day with a rise of 0.82% to 89.39 points.
The stronger USD usually weighs on demand for gold as limited interest in denomination of the greenback metal holders of other currencies. Meanwhile the silver futures for March delivery fell with 1.91% on Friday to 16.25 USD per ounce. For the week, the price of the contracts rose by 4.3%. The copper for March delivery fell even 0.41% on Friday to settle at a level of 2,902 USD per pound. For the past week the price of the red metal rose by 1.99% due to hopes for new stimulus from central banks in China, Japan and Europe.