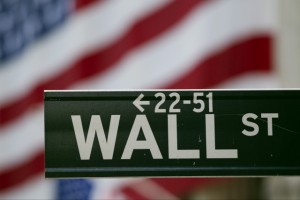 The leading Wall Street indexes ended the first session of the week with declines. The market participants closely follow geopolitical conflicts and are waiting for the report for the second quarter of leading public companies. Dow Jones fell with 0.28% to 17,053.11 points, S&P 500 erased 0.23% of its value to 1,973.68 points and Nasdaq fell by 0.17% to 4,424.70 points.
Because of the events in Eastern Ukraine and Israel and Gaza price of dollar-denominated commodity prices are rising. On the New York Stock Exchange the crude oil futures rose with 1.5%, or 1.46 USD to 104.59 USD per barrel, while the futures of the gold grew by 0.5%, or 4.50 USD to 1 313.90 USD per ounce. Moreover, the USD increased its price against the currencies of major US trading partners, and the yield on 10-year US government bonds fell by one basis point to 2.47%.
The geopolitical situation weighs heavily on the markets, and it going this week in high season reports. The fact that large-capitalization companies perform better than smaller ones, tells us that during this bull market is a clear sign that investors are beginning to worry and rely more secure. You might be bullish, but you still have to build and less protection. Of course the market players are cautious amid these conflicts, and the markets went through strong gains.
General Electric led the losers of Dow Jones participants. The shares of GE fell with 1.81% after JPMorgan lowered its assessment for them. Reynolds American shares fell with 1.11% to 58 USD. Florida Court decided that the manufacturer of tobacco products has to pay compensation amounting to 23.6 billion USD.
The shares of Allergan rose with 2.23% to 171.14 USD. Market value of Halliburton added 0.1% to 71 USD per share after the company's sales topped expectations. The price of shares of Herbalife fell by 11.21% to 54.02 USD. The hedge fund manager Bill Akman told, that can reveal the "great deception" during a presentation in New York on Tuesday. Hasbro shares fell by 2.69% to 51.78 USD after the maker of games and toys reported weaker than expected second-quarter earnings.