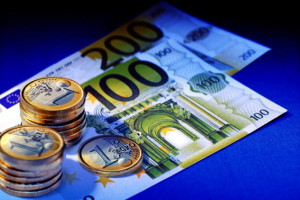 The EUR grew to 2-month high against the USD in the end of the last week. The growth came after the correction of the US gross domestic product (GDP) during the last quarter of 2013. This also raised the concerns about a possible slowdown in the contraction of the incentives in USA. The pair EUR/USD grew to a session top of 1.3824, which is the highest level until 27th December 2013. Later the pair retreated slightly to establish at a level of 1.3801 during the late trade. In this way the weekly growth of the EUR against the USD reached 0.49%.
The USD stepped back against the JPY, dropping to 2-weeks low. The USD/JPY pair was traded on Friday session with decrease of 0.33% to a level of 101.78, which expanded the weekly growth to 0.7%. Retreats of the USD had also against the GBP and CHF. The pair GBP/USD grew with 0.34% to a level of 1,6745, while the pair USD/CHF decreased with 0.90% to 0.8804.
The depreciation of the USD against other major currencies in the world came after the Ministry of Commerce has revised the economic growth in the fourth quarter to 2.4%. The preliminary assessment of the institution was for a rise of 3.2%. The analysts had expected a downward adjustment to 2.5%. Meanwhile the EUR rose after the data showed that the annual rate of consumer price inflation in the Eurozone reached 0.8% in February. The level slightly exceeded the market forecasts of 0.7%. However, the inflation is still well below the 2% target set by the European Central Bank. The result slightly relieve the pressures on the institution to further loosen monetary policy in the upcoming meeting later this week.
The EUR grew against the JPY and GBP during the last week. The pair EUR/JPY finished the Friday session with growth of 0.34% to level of 140.48, while the pair EUR/GBP rose with 0.34% to 0.8244.