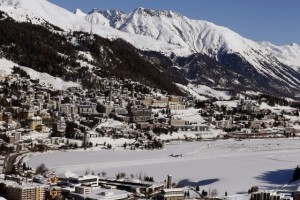 Besides boasting a superb fondue, beautiful scenery and first-class ski slopes, Switzerland is the best destination for immigrants. The survey of British bank HSBC Expat Explorer for 2014 took part 9 thousand immigrants worldwide, describing the quality of life, financial well-being and the ability to start a family in their new homeland.
Second after Switzerland ranks Singapore, which is the richest financial center of Southeast Asia. The main advantages of the city-state as security, quality housing and diverse cuisine.
Despite the poor air quality, China ranks in the top three. The main reason is that the migrants in China receive more disposable income than most other places in the world. In the the country live the greatest number of high-immigrants. Almost 25% of immigrants there earning over 300 thousand USD annually against the world average of 5%. The dynamic economic environment is another factor for the happiness of Chinese immigrants. The economy in the country may be slowing, but its growth rate of over 7% it surpasses its competitors.
Germany, which has a reputation for safe and stable destination for foreigners in fourth place.
The modern and cosmopolitan archipelago in the Arabian Gulf - Bahrain, remains fifth. The country is an attractive destination for migrants in the Middle East mostly good balance between professional and personal life.
Sixth place in the ranking takes New Zealand, the country is defined as the best place to raise a family. The majority of immigrants there indicate good health, well-being and security of their children, noting that the country creates a more confident and better developed personalities.
Thailand occupying seventh position attracts immigrants affluent lifestyle at much lower prices than in their home countries, in their words.
Other countries completing the top 10 are also in Asia. These are Taiwan, India and Hong Kong, respectively, 8th, 9th and 10th place.