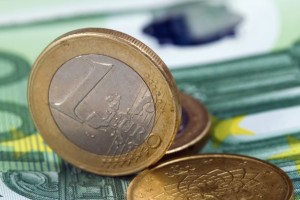 The first day of the week brought heavy losses for the EUR. The optimistic mood of investors from USA, driven by good economic data that were published on Friday, gave support to the USD, which won positions against the single currency. In the early hours of trading on Tuesday the greenback managed to retain the accumulated gains Monday amid continued fluctuation in investors from Europe. The main reason for the loss of the euro was the meeting of the European Central Bank, which was decided interest rates in the region to be reduced to 0.15% and return on interbank deposits was lowered to negative.
In this way the interest rate differential between USA and the Eurozone was expanded, making the USD more attractive against the EUR. This is because higher interest rates mean overseas investors hold funds in USD, you will receive a higher return for them than if these funds were denominated in EUR. For the same reason the interest rate differential may have a negative effect on the single currency against the GBP.
Strong data on the labor market in USA, which were published on Friday, continue to support both the stock market and the USD. In addition, the comments from Federal Reserve Chairman for St Louis James Bullard, created some excitement in the markets, which also had a positive impact on the USD. Bullard said the drop down unemployment rates, coupled with encouraging economic data can make him change his mind about this, at what point should be elevated interest rates.
During the trading session the EUR is traded at 1.3595 USD, after earlier today reached a low at 1.3583. The pair GBP/USD is trading around 1.6805, being close to the level of opening. At the same time, an exchange rate of JPT/USD is 102.30.