If left to our own devices, we could all spend a fortune on improving our homes. But DIY has always been a way for us to save on these high costs. We don't need to pay a painter and decorator $100 a day just to paint a wall. We figure that we can just save money by doing it ourselves.
In the long run, we're already saving a lot of money, even if it doesn't save us a lot of time. But, even though DIY is frugal, are we really being as frugal as we could be? In other words, is there any way we can reduce the costs of DIY further so that they are truly rock bottom?
That's the question we're going to be answering in this post. The following are all the ways you can save more money on DIY, on top of all the money you are saving already.
Don't Just Shop At The Big Stores
Most DIY enthusiasts are in a habit of traveling to the big out-of-town shops only. And while these shops offer excellent selection, they aren't necessarily the cheapest. Instead, why not check out local, independent DIY stores. Here you can often find bargains, especially on low-cost items, like brushes and washers.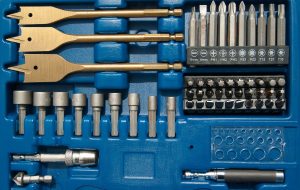 Don't Assume You Need A Professional
Clearly there are some jobs that have to be done by professionals by law. You can't go around installing your own electrical wiring, for example.
But there are plenty of jobs where you don't necessarily need a professional. In fact, home equipment is so impressive these days, which if you put in the time, you can learn pretty much anything.
If you have to do a lot of cutting, for instance, don't assume that you need to take your material to a workshop for them to do it for you. Choose the best plasma cutter for DIY, and start cutting metal yourself.
Use How-To Guides
Thanks to the internet, there are far more opportunities to save money on DIY than ever before. Where once people would have just called in a professional, now there are guides available for anyone to follow.
What's more, these guides are often a lot better than the written guides even available to professionals in the past. Now you can just hop on YouTube and watch thousands of jobs being done, step-by-step.
Don't Rush It
Of course, DIY only saves you money if you do the job right. But often people don't do the job very well. That's either because they haven't spent the time learning how to do something properly. Or it's because they are in a rush and just want to get it finished.
The problem with either of these strategies is that they end up costing you money in the long run. So it's best to practice first and then move on to the doing only afterward. The last thing you want is the hassle of having to redo work that you've already done, just because you rushed. Take your time: once you've learned a skill, it will pay dividends in the future.