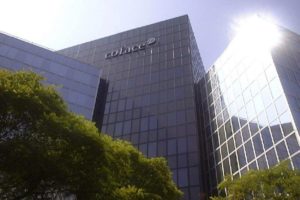 The credit insurer Coface, which is the third largest in the world, will appear on the Paris Stock Exchange at the end of the month. With the sale of a majority stake in Coface, the mother French investment bank Natixis wants to concentrate on its core business - corporate banking, asset management and specialized financial services. The IPO of Coface will score will score to the account of French investment bank Natixis about 832 million EUR, while the company will not receive money from the deal.
The credit insurer fixed price range on Monday is within the range of 9.60 and 11.20 EUR per share and the subscription period will continue until the 26th. For sale will be offered at least 80 million shares, and with great interest as a reserve of 15%. On June 27th, Coface will mark its debut in the index Euronext. The underwriters on the IPO were JPMorgan and Natixis.
The export credit agencies are particularly important for international trade. They insure suppliers against the risk if the buyer of their goods can not or will not pay. Market leader is a subsidiary of Allianz Euler Hermes, whose market share in 2012 for the assessment of Moody's amounted to 33%. With a share of 14 per cent Coface ranks third, just behind Dutch Atradius, which is not a publicly traded company.
Euler Hermes has a market capitalization of around 3.9 billion euros, and if Coface achieve a share price in the middle of the price range will be estimated at just over 1.6 billion EUR. The company is also active in Poland and Germany, especially in the field of factoring.
Following the market debut Coface will present new products for SMEs and will expand over the next five years its branch network in another ten countries. Yet more than half of revenues come from Northern and Western Europe, but increasingly important business going and Latin America. Coface was founded in 1946 as a French government agency for export insurance. In 1994 it was privatized in 2002 and acquired by Natixis. Last year, the company reported revenue decline of 1.6% to 1.49 billion EUR.