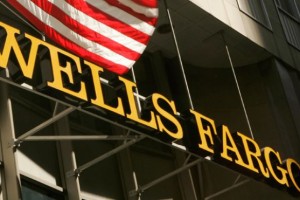 The Wells Fargo quarterly profit rose 1.8% after the bank has achieved a strong growth in lending, which managed to overshadow rising costs. The bank reported net profit of 5.71 billion USD compared with the result of 5.61 billion USD an year earlier. The earnings per share does that indicates the payment of preferred dividends, rose 1.02 USD compared to 1 USD an year earlier. The revenues of Wells Fargo increased by 3.8% to 21.44 billion USD, while analysts expected earnings per share amount at 1.02 USD and revenue of 21.23 billion USD.
The costs of the company, however, also reported an increase. Non-interest expenses rose 4.7% from an year earlier to reach 12.65 billion USD. Wells Fargo, led by Chairman and CEO John G. Stumpf was the favorite for the stock market among the major banks in recent years. The position of the largest US bank by market value Wells Fargo has helped the recovery of the US economy, marking 18 consecutive quarters of profit growth.
Lending remained bright beam for Wells Fargo. The total amount of loans grew by 4.9% year on year to 862.55 billion USD. The CFO John Shrewsberry also focus on the strengths of the proceeds from bank loans, adding that revenues from fees have remained stable. According to the report on housing loans reached 44 billion USD compared to 50 billion USD an year earlier and 48 billion USD in the previous quarter. The mortgage loans were for 1.52 billion USD, down with 3.5% from an year earlier.
Fourth US bank by assets, is considered by many analysts as a conservative institution that is not obsessed with expansion of its operations, which make it successful in the era of boom.