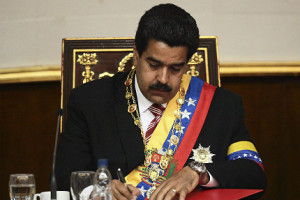 Venezuela ease the restrictions on the purchase and sale of currency, by putting the foundation for a new platform for trading currencies to promote business access to USD. In the last 11 years the country maintained its control over the capital.
With the changes in the law for foreign exchange offenses, it allows businesses and individuals to carry out transactions in foreign currency. This repeal all restrictions, including the requirement currency transactions to be carried out by the central bank.
However the market can not start working until the government publishes the new regulations for the foreign exchange trading. It is planned to be carried out a daily currency auctions. it is also planned to be deployed also third official exchange rate. Currently, the central bank is selling USD for 6.3 bolivars for purchasing goods and preferential, while there are also additional rate of 11.7 bolivars for other operations. On the black market the USD price is reaching 90 bolivars.