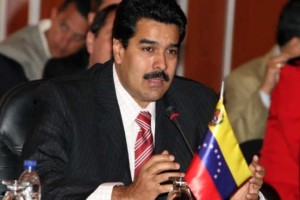 Venezuela confirmed fallen into recession. Inflation does remain the highest in the Americas, prompting the socialist government of President Nicolas Maduro accused the political enemies of gloomy data. The central bank said gross domestic product has shrunk in each of the first three quarters, respectively 4.8%, 4.9% and 2.3%. The annual inflation reached 63.6% in November.
The payment balance of Venezuela noted an excess of 6.8 billion USD at the end of the third quarter. The current account surplus was 899 million USD, and the capital account was in a deficit of 568 million USD. Venezuelan exports, 90% of which is oil exports, decreased by 14.2% to 19 billion USD in the third quarter, while the imports has slipped slightly by 1.4% to 12.2 billion USD.
Despite the negative data Nicolas Maduro promised to continue with social policies, known since the times of his predecessor, Hugo Chavez. According to central bank data extreme poverty fell to 5.4% of households in 2014 – half the level before Chavez came to power, while unemployment has fallen to 5.9%.
"Despite the protests and the economic war in 2014. Venezuela's economic indicators have improved", Maduro said in a press conference. "This economic war, the decline in oil prices is a great opportunity for economic change. 2015 is the year of opportunity for major change in the economic model", said the president.