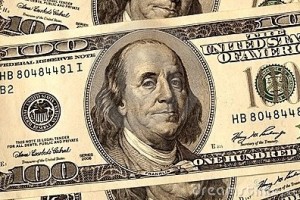 The USD started the week on the way finished last, namely sales. Losses for the greenback due to exported Friday report on changes in non-agricultural employment in the United States, which somewhat disappointed investors. Data significantly reduced bets on early increase in interest rates by the Federal Reserve. The USD retreated from the peak against the JPY after last week reached a 7-year high. The greenback lost positions against other leading currencies against exchanged after Friday published a report on changes in non-agricultural employment showed that the economy added 214,000 new work places in October. At the same time the expectations of analysts was for 235,000 new job positions. The comments of the experts is that the disappointing data on the change in non-agricultural employment have enabled market participants to collect part of the profits generated through the strong upward movement of the USD in recent days.
The weaker data on the labor market in the US is not a cause for serious concern, as the market continues to expand with over 200,000 jobs per month, which is the main target set by the government. On the other hand, the discrepancy with the expected values in the workplace once again put the spotlight on the Fed. The speculation of an early increase in interest rates vanished completely after Friday's report, which proved further pressure on the USD. According to a survey 62% of traders believe the Fed will raise rates until October 2015. For comparison – in late August, 80% of respondents thought that the Fed will begin to increase in interest rates not less by the end of July 2015
The USD has appreciated by 1.8% in October against a basket of 10 major currencies. Thus the USD was the strongest performer currency while at the bottom of this list ranks the JPY, which in the same period lost 4.5%. One EUR is exchanged for 1.2490 USD exchanging near the highest values today. The paid GBP/USD is around 1.5910, just about the highest daily value. At the same time USD is trading around 114.00 JPY.