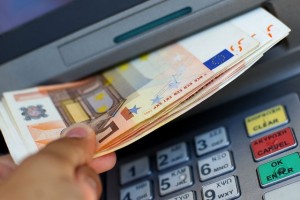 Leading indices of the New York Stock Exchange ended the session on Thursday with increases taking into account new highs. The market responded positively to the guarantees by the President of the European Central Bank (ECB) Mario Draghi that the institution will adopt further easing of monetary policy as appropriate. The Organization for Economic Cooperation and Development (OECD) called on Member States to redouble their efforts to promote growth. According to the organization, governments need to delay efforts to reduce public debt, which is one leg of the "three-legged stool" to improve growth.
Outlining growth assumptions similar to those of the International Monetary Fund last month, the OECD predicts the global economy to grow by 3.3% this year and 3.9% in 2016. The macro data from the US showed that new claims for unemployment benefits fell by 10,000 to 278,000 last week. The result was more optimistic projections level of 285,000. The another report showed that productivity rose more than expected in the third quarter.
Shares of Tesla Motors rose 4.02% after the maker of electric cars predicted significant growth in sales in the coming years. The market capitalisation of Genworth Financial fell with 38.06% after its CEO made a public apology for the poor financial performance in the previous quarter. Chain grocery stores Whole Foods Market published better than expected report and the shares of the company rose 11.92%. The shares of Qualcomm fell with 8.92% after the chipmaker failed to meet the expectations of the market with its quarterly financial report.
The yields on 10-year US bonds rose two basis points to 2.367%. The USD continue to improve its position against major currencies competitive, resulting in prices denominated in the greenback goods reported declines.