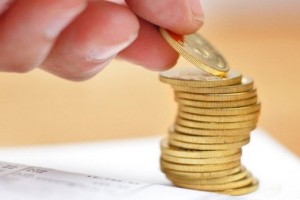 Central Bank of Turkey raised banks short-term reserves in foreign currency in an attempt to strengthen financial stability after the sale of emerging markets hold the pound near a record low, and local companies are facing growing international debt obligations. The Banks in Turkey must now hold with the central bank 18% (previously 13%) of foreign currency deposits with maturity of one year and 13% (previously 11%) of those with a maturity of two years. The changes will come into force on 13th February 2015, according to the central bank measure would raise its foreign reserves by about 3.2 billion USD after the Turkish lenders meet the new requirements.
On the other hand, the central bank cut reserve requirements on deposits in foreign currency with a maturity of three years from 11% to 8%, as part of efforts to promote long-term savings.
Turkish lira fell against the USD in December, along with the currencies of other emerging market currencies. The Turkish currency lost 5% last month to 2,345 per USD amid expectations that the US Federal Reserve will begin to raise interest rates this year. In foreign debt of 397 billion USD at the end of the third quarter 2014, the Turkish Central Bank was forced to take a step to counter currency withdrawals from banks. The Turkish corporations hold about 60% of the debt, and most of the rest belong to local banks.
Turkish banks could exchange USD for TRY to cover up to 60% of its reserve requirement in local currency. Under the new guidelines, to use half of their quota exchange, banks will have to deposit 1.20 USD (previously 1.40 USD) for each Turkish lira. The central bank also introduced more reserve tranche and said that the decision will free up around 2.4 billion USD. The move aims to help banks and companies that occupy abroad at a record rate.