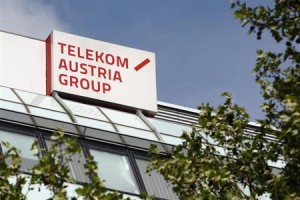 The Austrian mobile operator Telekom Austria reported a drop in quarterly revenues by 4% on an annual basis for the whole group. For the last quarter of 2014 revenues were 1.03 billion EUR published Wednesday showed financial results for the group. In Austria the main reason for the decline in revenue due to lower monthly bills and fees for traffic by 3.6%. Another negative factor is the new regulatory interventions which have claimed 77 million EUR of the company. Earnings per share decreased by 0.10 EUR for the fourth quarter of 2014 and 0.46 EUR for the year.
In Central and Eastern Europe the main driver of the good results is Belarus. Inflation-linked price increases led to strong operational performance. In 2014, like in the previous telecom market in Bulgaria was negatively influenced by the weak macroeconomic environment and political instability, which reduces power consumption and shrinking revenues of companies. Despite these unfavorable trends Mtel maintain a positive trend growth in customers and mobile TV services.
Despite the positive effect of the steady growth in mobile data revenues for the entire 2014 decreased by 7.1% to 371.3 million EUR negatively affected by price reductions for end customers and termination fees. Although overall cost optimization company, operating profit in 2014 decreased by 9.8% to 143.1 million EUR as a result of adverse economic conditions in the country. Announced on Wednesday data show that Mtel reported overall growth in mobile customers – mobile telephony and the Internet, which grew by 1% to over 4.2 million EUR. Large increases were observed for individual clients using packet voice services mobile Internet. Their number increased by 45% compared with 2013.
Average revenue per user of mobile communications declined from 6.3 EUR to 6.1 EUR in 2014 compared to 2013, largely driven by the decline in average income in the business segment, while average revenue per user for individual customers remains stable. The company reported an increase in revenues and fixed access lines. The average income of a line increased by 6.9% yoy and reached 14.4 EUR. Revenues from fixed services also rose, increasing by 1.4% to 26.6 million EUR. After the successful launch of DTH television, increase was observed in the number of customers using the services of telecom tv, and they increased by 8.2% during the period.