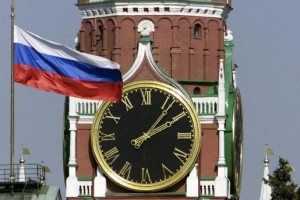 The growth in consumer prices in Russia in December 2014 was at 2.6%, the Federal Statistical Office reported on Monday. Thus the institution confirmed its preliminary assessment that inflation for the year was 11.4%. The December's inflation proved to be the highest in the last 10 years. The last time such a significant price increase was registered in January 2005/ In 2013 inflation in Russia amounted to 6.5% in 2012 was 6.6%, and in 2011 – 6.1%. The last time the Russian authorities reported double-digit annual inflation was in 2008 (13.3%).
Although it was significant inflation in December was slightly below analysts' expectations. The experts had forecast level of 2.8%. Final data for 2014 exceeded more than twice the target inflation, which at the beginning of the year to put the central bank. The institution was set at a level of 5%.
The explosive growth of consumer prices began in mid-December after the devaluation of the ruble. As a result, during the week from 16 to 22 December inflation accelerated to 0.9%, which is the biggest weekly increase since the beginning of the reporting of weekly data in 2008.