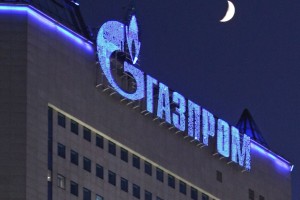 The international rating agency Moody's Investors Service decreased the credit ratings of eight Russian non-financial companies. The credit rating of Gazprom in foreign currency was reduced from "Baa2" to "Baa3" and the rating in national currency was decreased from "Baa1" to "Baa2". The short-term foreign currency rating has been reduced from "Prime-2" to "Prime-3" and the national level is confirmed "Prime-2".
Rating of OAO AK Transneft and the rating of unsecured debt securities issued to the subsidiary TransCapitalInvest Ltd were reduced from "Baa2" to "Baa3" with a negative outlook. Also the rating of Rosneft and its subsidiaries Rosneft Finance SA, Rosneft International Finance Limited and Rosneft International Holdings Limited were reduced from "Baa3" to "Baa2". The same is the situation with Gazprom oil and its subsidiaries GNP Capital SA, OAO Federalynaya passazhirskaya company, OAO LUKOIL and its subsidiary LUKOIL International Finance, GMK Norilyskiy Nikel and its subsidiary MMC Finance Ltd, OAO RZD and subsidiary RZD Capital Plc. The ratings of the Corporation Irkut is dropped from "Ba2" to "Ba3", and OAO FSK EЭS from "Baa3" to "Ba1". All ratings have a negative outlook, which means that it can be further reduced.
Ratings of non-financial corporations affected by today's decision are under surveillance because of the review given the downgrading of sovereign debt securities. Finances Wire Journal recall that on Friday, the agency downgraded Russia to the lowest investment grade, after the sharp decline in oil prices and the worst currency crisis of 1998 affected the growth of the Russian economy.
"The severity and likely sustainable oil shock, together with very limited international access to capital due to ongoing sanctions undermines economic fundamentals and increased financial pressure on the public and private sectors", said Moody's. "The significant decline in oil prices and the ruble will further erode the already weakened growth prospects in the medium term".
Russia is on the brink of recession, after oil, the biggest export product of the country fell by more than 50% since June. The ruble depreciated again by 47% in the last six months of funding restrictions and export bans imposed by the US and its allies after annexing of Crimea Putin, led investors to avoid currency. The Russian central bank raised its key interest rate six times since March to 17% and spend 88 billion USD in 2014 to support the currency.