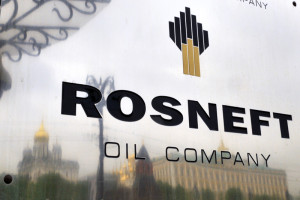 The stock market in Russia reacted negatively to new sanctions imposed by USA against some of the largest companies in the country. In the beginning of the trading session the main stock index Micex retreat with 1.8% to 1,448 points. Also Rosneft shares dropped by 4.5%, while Novatek lost 3.9% from its market cap. The shares of Alrosa also dropped with 5.1% and only 2 from the all 50 leading companies of the Russian Micex index started the session with increases.
The sanctions over are targeted the financial, energy and defense sectors of Russia. They are a natural extension of the current travel bans and freezing of assets of individuals and entities involved in the Ukrainian crisis and the annexation of the Crimea and the continuing crisis in Eastern Ukraine. USA focused the sanctions over several major Russian banks, including Gazprombank and Vnesheconombank. In the list of affected energy and defense companies are Rosneft and Novatek.
Another leading index in Russia – RTS, lost 3.15% today and reached a value of 1,308 points. The majority of the affected Russian companies can not rely on long-term financing by the US funds, and a few companies in the defense sector has imposed an asset freeze.
In the list of sanctioned companies fall eight companies from the defense sector, including the manufacturer of the machines Kalashnikov. The individuals affected by the actions of USA are people from the senior Russian intelligence, a member of parliament and minister responsible for the Crimea.