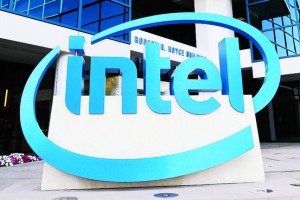 The largest world producer of Intel chips benefit from slowing decline in the PC market and strong business servers. Intel revenue increased by 6.4% in Q4 2014 to 14.72 billion USD, while the profit increased by 39% to 3.7 billion USD. In the post-trading shares initially fell by about 2%. The results show once again the problems Intel's business with smartphones and tablets. The total calculated Intel revenue for 2014 amounted to 55.8 billion USD, as 49 billion USD from them by the divisions of PCs and servers.
For the last quarter division and mobile telecommunications chips reported unusual negative revenue 6 million USD, as ultimately Intel pays prompting manufacturers to use its processors. The division reported an operating loss of 1.11 billion USD.
The generosity in the mobile business is financed by proven sources of money – PCs and servers for data centers. Intel is a key beneficiary of the generally somewhat better business with laptops and desktops. If sales of PCs declined by 10% in 2013, this year's market research showed a drop of no more than 2%.
The Intel sales revenue in the chip division increased by 3% to 8.87 billion USD. This division takes care of about 60% of the entire business of Intel. The net operating profit jumped by 18.7% to 4 billion USD. In division server sales revenue rose by a quarter to nearly 4.1 billion USD. The operating profit in the division rose by 39% to over 2.2 billion USD.
The young business with chips for network devices has brought a quarterly operating profit of 185 million USD on revenue of almost 600 million USD. Intel, which is based in Santa Clara, California, however, continues to enjoy a solid financial footing. The company ended the year with 14.1 billion USD in cash, although pay 4 billion USD in the form of dividends and share buybacks over 10 billion USD.