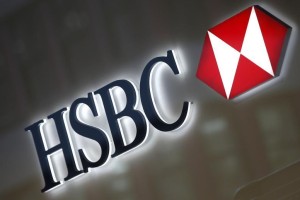 The British bank HSBC Holdings Plc confessed on Sunday gaps in its Swiss subsidiary, in response to media reports that the company has helped wealthy clients hide assets and taxes for millions of USD.
"We recognize and acknowledge the problems with compliance control", indicated by HSBC on Sunday after influential media, including the French newspaper Le Monde and Britain's The Guardian, published materials on its Swiss subsidiary. The Guardian cited documents obtained by the International Consortium of Investigative Journalists by Le Monde.
HSBC said its Swiss unit has not been fully integrated after buying it in 1999, allowing compliance "significantly lower" standards. According to information in the media HSBC in Switzerland is allowed customers to withdraw large amounts of cash, often in foreign currency, which probably enabled wealthy clients avoid taxes, thus concealing the existence of any accounts in the country. Detailed accounts of four pages showed that the Swiss unit has undergone a "radical transformation" in recent years. Local lender was acquired as part of the purchase of Republic National Bank of New York and Safra Republic Holdings.
By HSBC indicated that the number of accounts in the Swiss bank has dropped from 30,412 in 2007 to 10,343 at the end of last year. The Bank is cooperating with authorities investigating the case. Contrary to the trend of withdrawal of funds from Switzerland, other data of the International Consortium of Investigative Journalists showed that more than 380 million USD from Bulgaria were directed to one of the Swiss banks in the period from 1988 to 2006, the documents published under the name SwissLeaks show a scheme of tax avoidance and evasion of capital totaling 120 billion USD from over 200 countries.
Among the leaders in this ranking are Switzerland, UK, USA, France and Italy, where they were drained billions. It was found that some of the bank accounts belonging to dictators, corrupt politicians, drug traffickers and arms, while others – of stars from the world of cinema, fashion or sports.
In the most difficult years of transition in the country, between the democratic changes and EU membership, in that Swiss bank were opened 95 accounts of individuals and organizations with Bulgarian address. Nearly half of them were anonymous – by number instead of name. Related Bulgaria clients of the bank are 74, only 11% of them, however, had Bulgarian citizenship. The biggest expense of the Bulgarian client was worth over 264 million USD, the investigation shows.