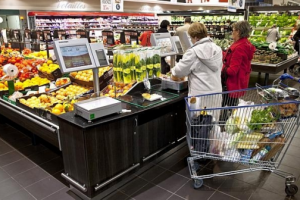 The Greek deflation reached 1.3% in 2014, according to data of the Athens Institute of Statistics Elstat. The consumer prices in Greece continued to fall in December, when recorded the sharp decline of more than a year. This is against a background of weak demand and lower costs which make the number of households for goods and services. In the last month of 2014 deflation in Greece is 0.5% MoM and 2.6% yoy, as for comparison in November the annual inflation was 1.2%.
The December decline was mainly due to the decrease in property prices by 7.1% for the year and the decreased transport of 4.2%. The only product category in which prices rise is alcohol, cigarettes and tobacco products, where growth was within 3%. In December, the harmonized consumer price index, which is prepared by the Eurostat methodology, is also negative – minus 2.5% deflation of 1.2% in November.
In Greece deflation reigns already 22 months after redundant salaries and pensions, and deep recession, increased pressure on prices. The deflation in the Mediterranean country was highest in November 2013, when it reached 2.9% yoy.