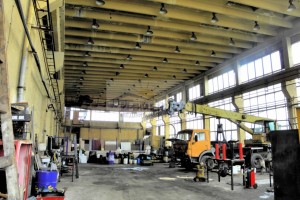 The activity in the industrial sector of the Eurozone grew at a slower pace than the first evaluation in December, keeping pressure on the European Central Bank to step up its incentives. The index (PMI) of the Institute's monthly survey among managers Markit supply of about 3,000 manufacturers rose to 50.6 from 50.1 points in November – lower than the estimate of 50.8. The values above 50 index showed expansion, while below that signal a contraction. The General weakness of PMI in the euro area justifies more monetary stimulus by the ECB, although in Ireland and Spain may be seen indications that existing policies are already bearing fruit and that perhaps more patience is required before any new measures.
The PMI for the three months of the fourth quarter e at the lowest level since the third quarter of 2013. And while in Germany the index rose slightly, the activity declined again in France and Italy. Italian PMI is the lowest of 19 months. Ireland continues to outpace the rest of the euro area, while industrial activity in Spain and the Netherlands also expanded, albeit at a slower pace than in recent months.
The study provides reassurance grain for politicians, as new orders increased for the first time in four months. This is mainly due to export contracts, which is an indication that the weakening of the euro may finally helped some businesses. But there are new signs that the euro area will soon come out of the period of very low inflation, as producers cut back its sales prices after their costs fell by the sharpest pace in eight months, reflecting lower oil prices.