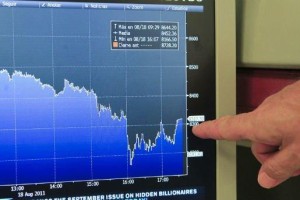 The trading on the European Stock Exchanges today vacillated between gains and losses, but in the end the major indexes ended in green territory. The European markets managed to record growth for the first time in two sessions. The major influence today proved escalating tensions in Iraq, good sales of new cars in Europe and the sharper than expected rise in US inflation in May.
Stoxx Europe 600 added 0.26% to its value to the level of 346.32 points, erasing a loss of 0.5% in the early trading hours. Yesterday the index closed at its lowest level since June 5th under the influence of the news that the Sunni occupied new territories in Iraq. Today it became clear that the US President Barack Obama is considering air strikes against insurgents. The investors are concerned that the situation will require a new economic or military intervention in the country.
Among the big winners today are the car companies. The data from the European Automobile Manufacturers Association show ninth consecutive month, with sales of new cars. Renault sales in December rose by 19% in May, which increased the price of the company's shares with nearly 1% to a price of 68.50 EUR per share. With about the same rate rose the shares of Daimler, as during the today's trading session they cost 69.70 EUR per share.
The German DAX 30 rose in value by 0.37% to 9,920.32 points. The French CAC 40 increase today with 0.58% to 4,536.07 points. The British FTSE 100 was also increased, although at a minimum level of 0.18% to 6,766.77 points.