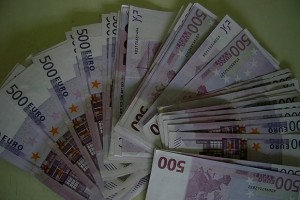 The EUR increased its price against the 10 major currencies in the early hours of the todays trading session. The growth came after the Russian president Vladimir Putin dislocated the troops along the Ukrainian border. Despite this move, the tension in the region remains high, as the presence of the military without markings on the Crimean peninsula remains. All these news reflected to the currency markets and the EUR growth to day top against the JPY and USD.
The reduction of the tensions in Ukraine negatively affected the JPY, as it was used by investors for asylum. The currency lost 0.3% against the USD today after on Monday reached 1-month low at 101.20. the USD can increase its losses against the JPY in the coming days if the geopolitical tensions deepen. In such circumstances the development of the appreciation of the JPY is likely to be limited by the Japanese central bank.
In Asia is considered that the central bankers in Japan will increase the amount of monetary stimulus to the economy to reach its inflation target of 2%. The optimistic economic news from Tokyo, showed that the economy is improving slightly managed to reduce the speculation about expansion of the monetary stimulus. At the same time if the situation around Ukraine complicates, we may see a new peak in demand for JPY, which will force the Japanese central bank to increase money printing.
The pair EUR/USD trades around 1.3760 after earlier today reached a new bottom this week at 1.3720. One GBP is exchanged for 1.6710 USD. Meanwhile, USD/JPY is traded at 101.80 with a daily low of 103.38.