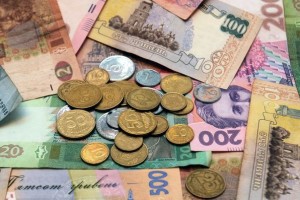 The Central Bank of Ukraine increased discount interest rate by 1.5 percentage points to 14%, while the state is experiencing serious economic problems, including high inflation and a weakening currency. The increase, which is the third this year, will increase the index to its highest level since 2001.
"Deteriorating prospects for markets and the devaluation of the hryvnia cause additional inflationary pressures will remain until the beginning of next year", said the governor of the central bank Valeria Gontareva. "The measures taken by the central bank stabilization measures must be reinforced with tools aimed at increasing the value of the bracelet inside the country", she added.
Ukraine is experiencing rising inflation while the country's economy suffered from political, military and ethnic crisis in their heavily industrialized eastern regions. The consumer prices rose with 19.8% in October, after the government increased utility prices for households to meet the criteria of the international program to save the economy. Meanwhile the Ukrainian hryvnia, depreciated by 59% against the USD since the beginning of the year.
Central Bank of Ukraine stated that its decision will have minimal effect on the economy because bank lending is low due to the high risk posed by the conflict in the east. Institution predicts that Ukraine's economy will shrink by 7% this year.