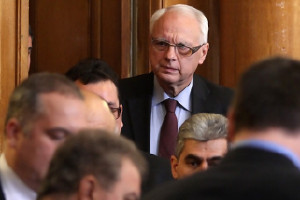 In January, which is traditionally the most grateful tax revenue month of the year, the British public balance on surplus of 8.8 billion GBP in January, the largest of January 2008, according to data of the Office for National Statistics (ONS). The surplus was generated primarily by the increase in income tax and capital gains tax. However, corporation tax and VAT receipts also rose, while state taxes have decreased, said ONS. Besides this surplus in January was 2.3 billion GBP more than in the same month last year.
According to the Office for Budget Responsibility (OBR) targets government tax revenues this year are 91.3 billion GBP, which is about 6.3 billion GBP less than in the previous financial year. According to the authorities, this will be the second smallest decline since the peak in 2009-2010 OBR explained that this was mainly due to slower wage growth and low productivity in the labor market.
Today's ONS data also showed that the total debt amounted to 1.6 trillion GBP at the end of January, which is equivalent to 86.2% of the total gross domestic product. Immediately after the presentation of the GBP is exchanged for 1.5372 USD.